Electronic music is a beautiful all encompassing universe that caters to one of the widest audiences of any art form. Transcending genres and labels, the beauty of it is that it can be wielded by the artist to tell their own story and the listeners will embark on the journey with them. There are however very few artists that have mastered this art of story telling and one of them is Tel Aviv's finest – Guy J.
Producing what his heart tells him from a young age of 15, Guy J has amassed a vast discography which features tracks and remixes that are from different planes of the electronic music realm and many that cannot really be classified into a specific genre. Guy J's work rate is so astounding that at any given point in time he is sitting on hundreds of unreleased tracks. When will they be released? Only Guy J can answer that question.
A strong believer in the power of humanity and kindness, Guy J has since forever maintained a charisma that can make you fall in love with him when he simply smiles at you. A calm and composed attitude behind the console translates into magic and focus in the studio. In a matter of few years, his record label Lost & Found has gained a huge fan following and is regarded as one of the most prolific music labels. At Lost & Found, Guy J encourages up and coming talent together with some of the industry stalwarts to express their true self via music and write a story that can be told for generations.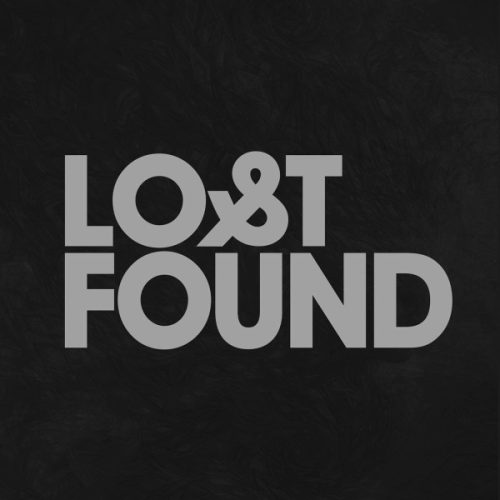 This December, Guy J brings his label showcase to India for a massive 4-city tour where he will be joined by fellow Tel Aviv DJ/Producer and a protege of sorts – Khen, one of Indian Dance Music culture's pioneers Sanjay Dutta and some of the most creative DJ/Producers handpicked just for the showcase.
We here at CME HQ have been left speechless on the dance floor after Guy J's set numerous times and so our Guy J fanboys Ronnie & Rahul had a heart to heart chat with the magician before the tour kicks off. It was great to have a little insight into the legend's life and thought process. Read the full interview below and don't forget to get tickets for the Lost & Found showcase at a city near you.
Over the years you have taken the Lost & Found showcase to some of the most beautiful places around the world. Whilst the wait for India was a little longer, we finally get the magic here this month. What can the Lost & Found family expect on this tour?
Thank you and very happy to be visiting India again. The Lost & Found family can expect to be washed with the sounds that represent the label. Khen and I are very excited to be touring India together. For me India has been a place of inspiration and knowing the crowd there, I am sure Khen and I will bring some magic on the dance floor with our music.
Israel has very vibrant and diverse electronic music culture. Some of the events we have seen happening there are incredible. How did the country's culture influence you as an artist growing up? Who were some of your homegrown inspirations?
Israel's nightlife is definitely one of the best out there. Growing up in Tel Aviv made it almost impossible not to be exposed to electronic music, and I feel that electronic music was at it's prime when I was growing up. From Trance, Techno to Psy Trance and Progressive we had it all. Some of the homegrown inspirations for me were local DJ's and producers like Sahar Z and Guy Gerber.
Covid was a very difficult time for the dance music culture, for fans and artists both. During the pandemic, you united fans across the globe on a virtual dancefloor with your Echos streams. Has that virtual community trickled down into the real world dancefloor?
During Covid a lot of DJ's and producers had to find a way to keep their creativity flowing and stay connected with the audience. The Echos stream was something that helped me get through the isolation and also be able to give something back to the audience that was supporting me all over the years.
I think that the live streams gave something unique that you cannot get in a real world dance floor. To get that immediate feedback for the music and being able to communicate with the people during the stream was unique experience which will remain one of the positive memories from Covid.
We are very curious to know about your collaboration with Astrix. You are at the mellow side of music which induces calmness and stirs up emotions while his  music is on the other end which is high energy. While both the ends have very large fan base of their own, finding you both on a project together was quite a surprise. Tell us about this journey.
I've been a fan of Astrix for many years and have followed his music too. I think besides being one of the pioneers of Psy Trance his productions were always something to look up to and as producer you got to appreciate that quality and how hi-quality his music is made. We got connected through social media prior to doing the track together and I found out that he knew my music and was liking it as well, so we decided to give it a chance and do something together.
This is how "River" was born , and I hope we will get to do more stuff together in the future.
There are few artists in India who have been relentlessly pushing the Progressive sounds. Producers and DJ's like Praveen Achary, Weird Sounding Dude, Sanjay Dutta, Ankytrixx and few more in specific. We are sure they have been on your radar. We want to know your perspective on growth of Progressive House in India in the myriad swarm of Techno (in all forms from Minimal to Melodic to Industrial and what not).
I've been coming to India for many years now and have been following the local producers and their music. I think its amazing to see them pushing this music with so much passion. I got to meet all of them including Sanjay, Ankytrixx and Priya who are working hard to educate and support the local scene, I think this is part of the journey of bringing Lost & Found into India thanks to these local DJ's and producers.
You have been producing since your teenage putting out some of the best releases. What has been the evolution in your artistic thoughts from early days to now?
I think I learned with time how to be connected to my feelings and express them better through my music. I believe my music is more mature than before and my music world is wider. I love to experience more in my production and not limit myself to any genre.
There has been a steady increase in people buying music in vinyl format since the last few years. How has been the response for the releases of Lost & Found? Has it been economically viable to push for collector's edition in future?
Lost & Found as a label is doing just amazing. It is all thanks to the artists who believe in it and the community that's supporting it.
Pressing our music on vinyl is just a way to give the community a way to cherish the releases they love. The music industry, at least in that genre, is not profitable as before but the fact that people buy the vinyl and also the digital releases is helping my label and also other labels to maintain and keep going and I want to thank everyone who has been doing it so far.
Rapid Fire Round :
One skill Guy J has that people don't know about – Ability to read other people's mind 🙂 
Most memorable moment as an artist – Every time a fan cries on the dancefloor during a track of mine. It means the world to me.
Biggest fear – Leaving the world too early.
A producer's computer that you wish you could hack – Mmmm I don't think I have thought about that, not cause I think I know it all but I feel it's good to develop your own technique and your own sound.
Dream collab with an artist – James Holden
We will be in Goa front row at Satellite Beachside on the 27th of December when Guy J plays a journey 3-Hour set along with Khen, Sanjay Dutta, Weird Sounding Dude and Nosh & SJ.
If you still haven't got your tickets yet click HERE.