To achieve success in life, one has to make sure they never give up on their dreams, keep fighting against all odds and put in your everything to make things happen. That's exactly what a teenager in Newcastle thought when he was sneaking into his local club to DJ. While all of his friends were out and about, CJ was listening to and mixing the hottest house music records in his dugout at home. We are talking about the one and only Cristoph.
Inspired by the Chicago house scene whilst growing up in Newcastle, England, Cristoph sought influence from the sounds of acts like Masters at Work and the progressive tones of Sasha & Digweed, as well as his own upbringings. With Cristoph's brother landing him his first spot in a local Newcastle venue, the DJ's father was the figure responsible for the purchase of his first pair of decks. Mastering his craft on vinyl, Cristoph soon started to hone his talents in the studio, receiving his first big break via the tutorship of Hot Since 82, aka Daley Padley.
Starting off with a more house/tech-house influence, Cristoph quickly found his true calling – In Your Face Progressive Tunes. And once he knew that progressive house was what really brought out the producer in him, there was no stopping him. Releasing his early music on Knee Deep In Sound, it wasn't long until he caught Eric Prydz's eye. The Swedish progressive house stalwart quickly realized Cristoph's potential and offered him a release on his new label Pryda Presents. This paved the way for one of the most solid artistic relationship that we have seen in the business.
Having released on iconic labels such as Bedrock, Suara, Noir, Last Night on Earth, Pryda Presents, Anjunadeep and more, it wasn't long until he wanted to do something of his own. This gave birth to his own record label Consequence Of Society Recordings in 2022. Music that leaves you wanting more, a forward thinking record label, a well revered radio show and tightly pack tour calendar which takes him across the globe is proof enough that the teenager who did not give up on his dreams, has finally achieved them.
Our friendship with CJ goes way back and it is always a pleasure to see him perform live in India. He returns to India this week for a 4-city tour with Submerge that will take him to Mumbai, Goa, Bangalore and Pune between the 19th and 22nd of January 2023. Before he kicks off his India Tour we sat with CJ over a few beers and spoke to him about his relationship with Prydz, constructive criticism, plans for his label Consequence Of Society Recordings, touring around the world and some footy banter ofcourse.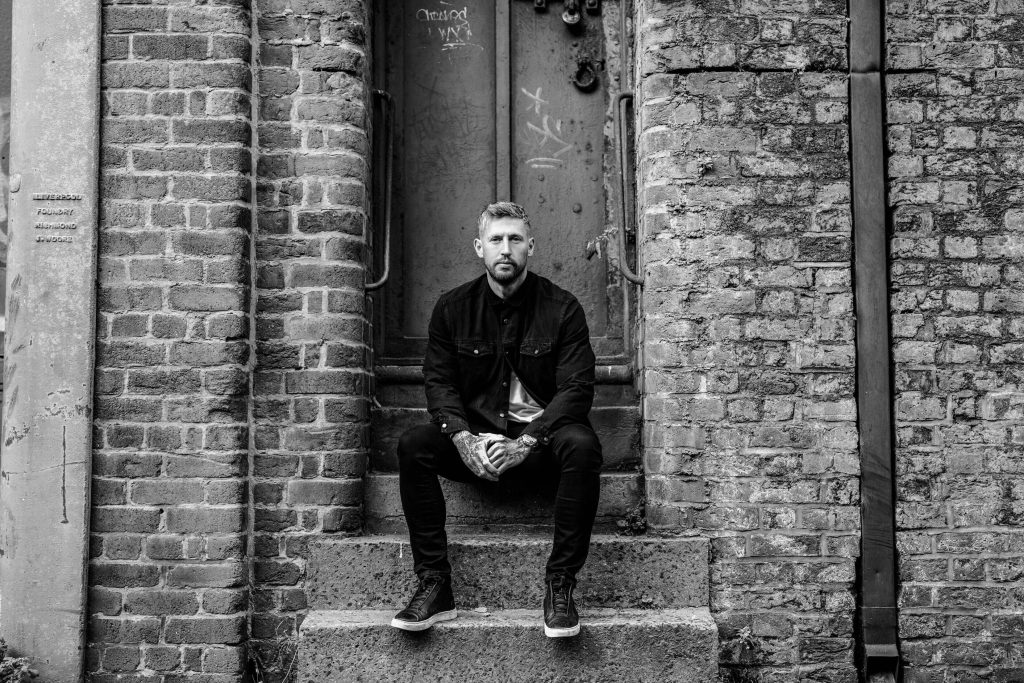 Hello CJ, welcome back to India. How have you been? What have you been upto in the last few months?
Hey, great to see you again. I've been great. Touring schedule has been insane the past 6 months so it was nice to take a few weeks off in December to spend time with the family for Christmas etc. I was able to get in the studio and finish off quite a few tracks that I had started while on the road so I'm excited to get out and test them.
You did a B2B tour with Spencer Brown recently. Did you guys get to exchange creative ideas? Is there a possible collaboration in the works?
The tour with Spencer was great. Was such fun spending 4 weeks on the road with a good friend. He's a real talented producer and DJ so was amazing to see him at work. We discussed a lot of music and the idea of a possible collab, but never got around to starting anything. He has a new album coming and I really want to remix one of the tracks from it.
You emerged onto the scene somewhat as Eric Prydz's protege. From being under his wing to making a mark for yourself as a headliner and starting your own label Consequence Of Society Recordings, how has the journey been?
The journey so far has really been one I could have only dreamt of. Eric has been an amazing mentor, to learn and DJ alongside your musical hero really is hard to put in to words. I'm glad I've been able to continue to grow as an artist to get into a place to start my own label to release my music. In time I aim to open this up to other artists and hopefully help them the way Eric continues to help myself.
Which was the first ever party that you DJ'd at? Between then and now, what are the 3 key elements about the art that you have learnt?
I think the first ever proper party I played at was one that me and my friend put in for people from our school and other around the city. I remember my dad acted as the doorman collecting tickets and money from people paying at the door. Since then I've learned a lot of lessons. The likes of learning to read a crowd, the art of opening and taking criticism constructively in order to grow as an artist are all really important knowledge I've gained.
You have been touring extensively and exploring new cities every time. Which are some of the best shows that you have played in 2022? Any emerging markets that stood out for you in 2022?
I get asked this a lot and I really struggle to choose. The back end of last year was so busy, I loved every minute of it. I played some amazing shows especially around America – i really do love it there, it's like a second home to me. A definite standout run was the 3 HOLO shows Eric and I did at Arca in Sao Paolo. It was a real special weekend that one.
You're headlining shows for a while now. But you've also been on support duties for the likes of Eric Prydz on his tours and marquee shows. Do you feel that warm up sets is a lost art form in today's world?
I see this getting spoke about a lot at the moment. I haven't really experienced or seen an opener really thrash it out but I can sympathize with Headliners who come on after someone doing this. Opening is difficult for sure, but it's a great responsibility to have setting the tone for the night.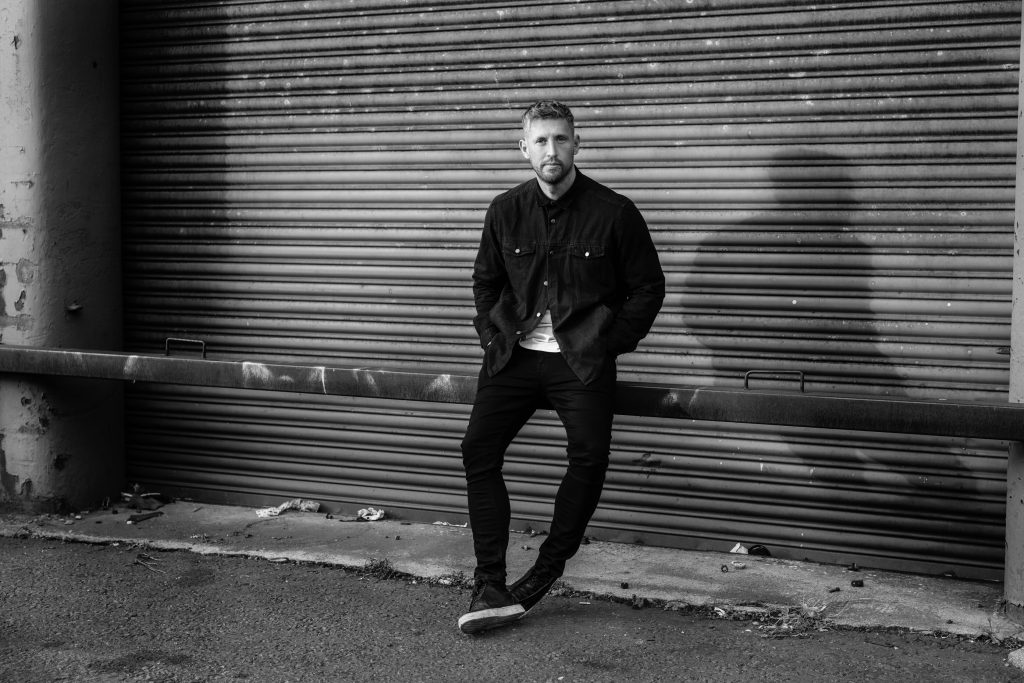 What's next for COS? Do you have plans to bring onboard any new artists that you scouted recently? Considering you are sort of a style icon yourself maybe a merchandise line like Franky Wah did with SHEN?
The next release on COS Recordings is a new project of mine called 'FaCet'. It will be a body of work (7 tracks) released over a 4-6 week period approx. After that I will release some more singles of mine or maybe some collabs and just keep working through tracks I have made/make. In time I will most definitely bring artists on board and try help nurture them through etc.
Merchandise is another area we are looking to dive into. I have spoken to my management a bit recently about it and we will continue to do so until we get the whole idea right for me. I love having options but always take my time before launching anything. I love clothes and fashion so would love to work alongside a designer at some point.
Which team will never win the Premier League and why is it Newcastle United?
Hahahah!! Love this. I think it's still a little out of our reach and we need to strengthen the whole squad, but there's no harm in dreaming. I really hope we make the cup final, a lot of the city is praying for that. Arsenal look very good this season, each week I expect them to slip and they don't. Let's see if City can close the gap!
We are absolutely stoked to catch CJ at antiSOCIAL in Mumbai tomorrow. You can find the tour tickets on the link below.