GHEIST return with their fourth album single, 'Zeit' set for release today. Taken from the forthcoming LP,'Zukunft', the Berlin based trio follow up on their singles 'You', 'We Are Not Alone' and 'Decourse' which have all set the tone so far for the forthcoming LP on their own Radau Music imprint, which will be released on the 19th of November.
Charting the progress of the album, we reach the fourth album single in GHEIST's journey through their wide ranging and emotional LP offering. 'Zeit' directly translates into English as 'Time', bends and warps the sounds through the track as if almost shifting time itself, extracting emotion as the vocal rises and soars.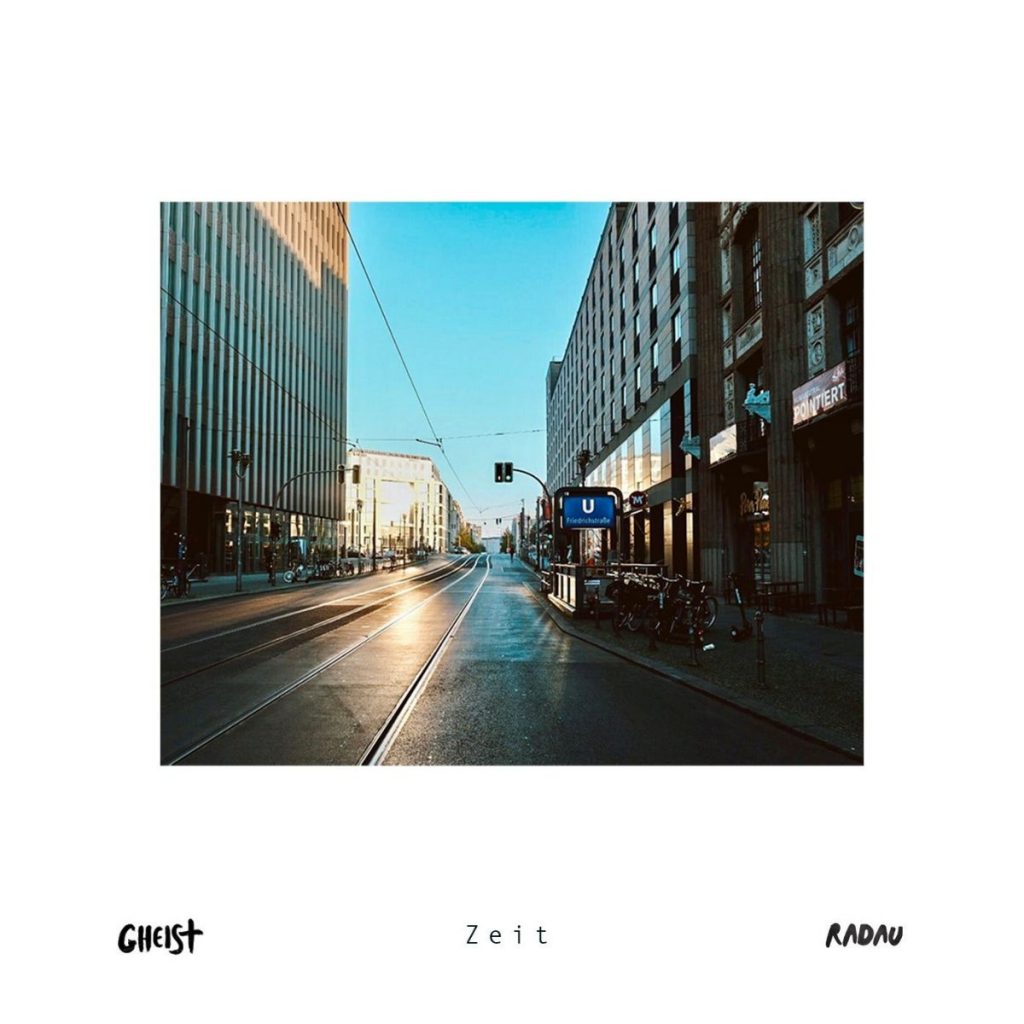 With the release of their long-awaited LP on the horizon, GHEIST continue to offer a deeper look into their creative process and the latest single is no exception. Exposing their deep-rooted foundations in the craft of song composition and writing, GHEIST carefully craft each song to evoke feeling from deep within. While overcoming the tumulus of the past 18 months, the trio has re-evaluated their approach towards music creation. The outcome is 'Zukunft', where each song has been translated from piano chords and progressions to detailed and layered electronic music productions aimed squarely at the return of clubbing and dancefloors, but also with the home listening contingent in mind.
'"I can create now or never" In every difficult time we are forced to decide wether we stand strong or give up. To create music and not to back down became more than ever the center of our attention and filled this unsettling time with joy and meaning' – GHEIST
Forthcoming album title 'Zukunft' translates directly from German as 'Future', one which GHEIST continue look toward with collective optimism. Their long affinity with song writing, composition and melody has defined their process of crafting powerful electronic music; each song a story, a feeling or a moment that has been experienced by all. Now as clubs, festivals and events return, GHEIST are excited to be able to share their work with the world once again